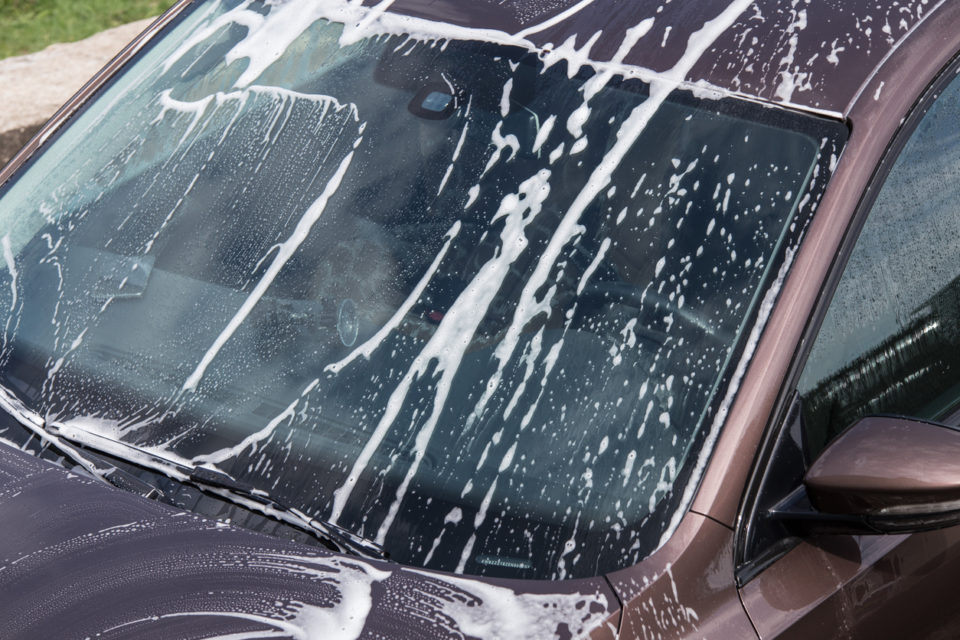 When car, truck, and SUV owners are passionate about their vehicles, they take care of them, and only the best will do. The best parts, the best fuel, and the best fluids are all important. The same is true when it comes to washing their vehicle. They want soap and wax that will keep their car looking its best. The only question is: which one can they count on to get the job done? Motor1.com reviewed several of the top sellers on the market and provided their opinion on which ones were the best. Here are some of their thoughts.
Best Overall
The Toolly was their clear favorite. A big benefit they noted was its ability to pivot its head a full 360 degrees. In addition, there are several extension pieces that allow car owners to reach out 47 inches. Made from soft and high-density chenille microfiber with durable polypropylene bristles, the Toolly brush brings the muscles people want to help pick up grime but it is designed not to damage a car's paint job. What's more, the Toolly gets rave reviews for its ability to be converted into a pressure washer.
Best Hose Attachment
For consistent water flow while washing their car people should turn to the aptly named AmazonCommercial Flow-Through. Folks simply connect the brush to a hose and the aluminum telescoping handle extensions can give car owners a reach that ranges between 38 and 65 inches. The brush is machine-washable, and it has a soft, microfiber head.  The AmazonCommercial Flow-Through gets bonus points for being a dual-purpose tool. It can tackle large cleaning jobs when it is wet, but people can use it for dusting or polishing when it is dry.
Best Wheel Brush
Drivers who want to keep their tires looking as nice as possible should look at the 18-piece TTRCB Car Wheel Brush Set, which comes with five detailing brushes, three wire brushes, and three car detailing drill brushes. A microfiber wax applicator, two air outlet brushes, and a microfiber cleaning towel round out the set.
Best Standard Brush
This brush earned high praise for its two-in-one functionality. The Anngrowy 62" Car Wash Brush can be used as a brush or a car wash mitt. The pole is made from aluminum. With non-slip grips and a mop head that swivels 180 degrees, people can reach nooks and crannies with ease.
You might also like: Hyundai Tops The Charts
Best Telescoping Pole
Folks who need a long reach may want to consider the Carrand 93062 Car Wash Brush. It features multiple telescoping poles that can be clicked in and out of place. With foam handles for a comfortable grip, the Carrand 93062 Car Wash Brush can reach up to 65 inches. It comes with rubber bumpers to help protect the vehicle's paint and is a popular choice for people who own trucks, SUVs, RVs, and other large vehicles.