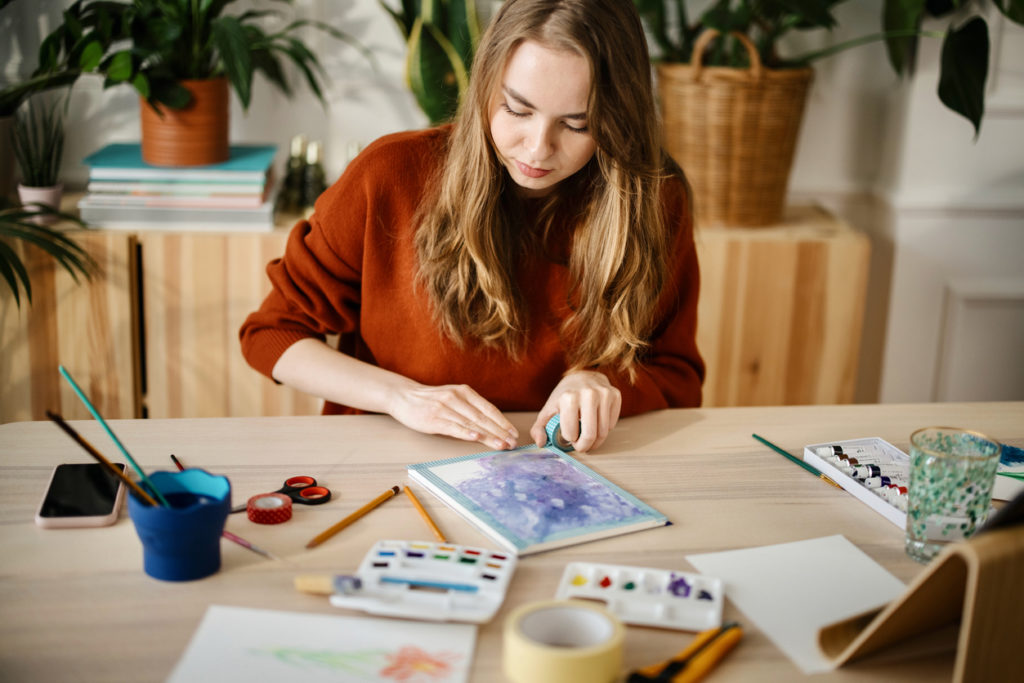 Even down here in San Antonio, it can get cold enough in the winter to discourage people from heading outdoors. Just look at the recent 'bomb cyclone' winter weather event as evidence of that. So on those days when the wind is biting and you'd rather not go out, here are some indoor hobbies to enjoy during the wintertime.
Get Artsy
The great novelist and short story writer Kurt Vonnegut said, "The arts are not a way to make a living. They are a very human way of making life more bearable. Practicing an art, no matter how well or badly, is a way to make your soul grow, for heaven's sake." So if you've ever wanted to learn how to draw, or paint, or play music, or even write you own book, cold winter days are a great time to practice that art. Even if you're not very good when you start, practice will make you better. At the end of a long winter, you might find that your hours of practice have paid off. And whether or not anyone else likes what you do, you will have created something that's uniquely yours. That's really satisfying!
Share and Share Alike
What if you're already proficient in a skill or talent? Well, maybe you could spend some time sharing your expertise with others. Got woodworking tips? Or know how to knit complicated patterns? Do you know how to create origami figures? Play chess? You could start your own YouTube or TikTok channel to share your expertise with the world. One of the great things about social media is that you'll find many people out there who are interested in the same hobbies and activities that you're in. It might take some time and experimentation to get your video looking just right, but that can be part of the fun of becoming a master at this kind of hobby as well.
You Might Also Like: Changing A Flat Tire Step By Step
When You Start
Remember that Picasso didn't master his art on the first week, the first month, or even the first year. Learning a new skill or talent takes time. Enjoy the hours that you put into learning. At least you won't be outside in the cold!
Disclaimer: The stock image is being used for illustrative purposes only, and it is not a direct representation of the business, recipe, or activity listed. Any person depicted in the stock image is a model.